Raksha Bandhan
Date Created:
Last Updated: August 23rd 2010
Raksha Bandhan is a Hindu festival, which celebrates the relationship between brothers and sisters marked by the tying of a rakhi, a ceremonial thread by the sister on the wrist of her brother. Later sisters offer sweets and candies and the brother gives a present, or some money.
You can learn more about Raksha Bandhan on Wikipedia.
See a visual presentation (scroll down this page) and download a free PowerPoint presentation on Raksha Bandhan here...
---
Free Raksha Bandhan PowerPoint Templates
---
More Stuff
Search Raksha Bandhan on BigStockPhoto.com...
Free Raksha Bandhan Scrapbook Embellishments
Free Raksha Bandhan Scrapbook Backdrops
---
Raksha Bandhan pictures on Flickr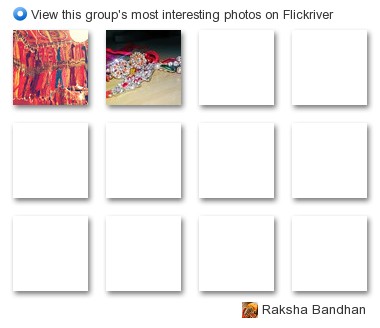 ---
Raksha Bandhan PowerPoint Presentation

Click above to view on SlideShare

Click above to view on AuthorStream
---